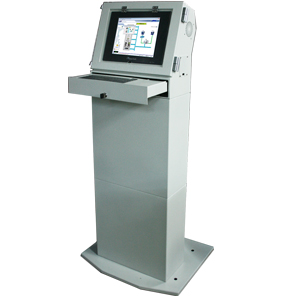 NTK115R
KIOSK-0005
STAND Type
Fanless Type Industrial Kiosk System
Dust-Proof / Stand Type
12 inch Touch Screen Kiosk System
Meterial - STEAL
NTP12SF-i
제품도면 / 제품세부사양
Kiosk
Dust Proof/ Fanless Industrial Kiosk
Features
- On the real time basis, it is possible to upload the work details necessary for the production line such as MES, POP, WMS, and SCM in the main server.
- Material :STEAL
- As the whole structure is the fanless, dust-proof, and moisture-proof product, the production line breakdown due to the dust or a bad fan is completely blocked so that it is the product with the excellent durability verified in the coarse environment.
- Key-Lock type keyboard mouse slider is basically installed.
- STAND Type
- The I/O terminal input and output are possible both in the front and in the side, and it has the convenient structure to attach and detach a product for after-sales service.
- NTP12SF-i
Product Assy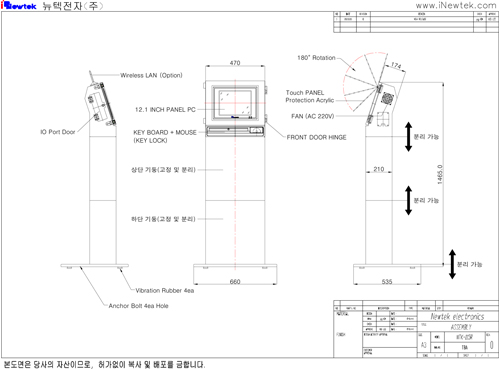 ※ 정확한 치수는 카다록에서 확인 가능합니다.